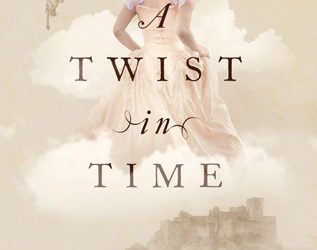 A Twist in Time Book Review-Time Travel and Murder in Regency England
The second book in Julie McElwain's Kendra Donovan Mysteries series, titled "A Twist in Time," a good murder mystery set in Regency Period of English history, is a good read if you like historical fiction, murder mysteries, and/or time travel tales.
Time travel? How did that get in there? In McElwain's first volume in this series, "A Murder in Time," we meet Kendra Donovan, FBI agent in the present day. While tracking down a bad guy, Kendra stumbles into what she later assumes to be a wormhole that transports her back in time 200 years to the year 1815. While learning (badly at times) how to navigate England's stratified class system (think Downton Abbey, just a hundred years earlier than in that show), Kendra becomes involved in a serial murder spree, and she uses her FBI training and experience to good use to solve the murders.
Fast forward a month or so from the conclusion of that first book (also a good read!) and we see Kendra and her supporting cast of characters journeying to London to investigate the murder of a member of London's high class gentry.
As a piece of historical fiction, "A Twist in Time" delivers a fascinating look at the Regency Period in English history, when the "Mad King" George III has been declared insane and his eldest son the Prince of Wales assumed the duties of the monarchy as the Prince Regent. McElwain did her homework, as her depiction of both the upper classes, referred to as "The Ton," and "le beau monde," as well as the lower classes of English society. To a modern-day American, the intense stratification of English society at that time seems archaic and self-destructive, an opinion expressed by Kendra Donovan multiple times in this book.
As a murder mystery, this novel also delivers on several levels. The reader is kept guessing as to the identity of the murderer up until the end, as we see Kendra and her compatriots gather evidence, navigate the difficulties of a woman attempting to conduct a criminal investigation within the constraints of the social etiquette of that time period. The solving of the mystery, and how society deals with the problem are also steeped in the morals of that time period.
While the sci-fi aspects of Kendra's lost in time predicament are paramount to her being stuck in the 1810s, the details of how and why she was transported into the past are treated more as background noise, as she is a criminal investigator, and not a scientist, she can only guess at what happened to her in terms of the time travel problem. As the author keeps mentioning Kendra's family history and the eugenics experiment that her parents cooked up that led to her birth tends to lead this reviewer to believe that is somehow connected to the reason she (and she alone, it seems), has been sent back in time. As this is a continuing series of books, we can assume that, in time, we may find out.
In summary, Julie McElwain's novel, "A Twist in Time," is worth reading and is quite entertaining. We heartily recommend picking it up and give it your attention.